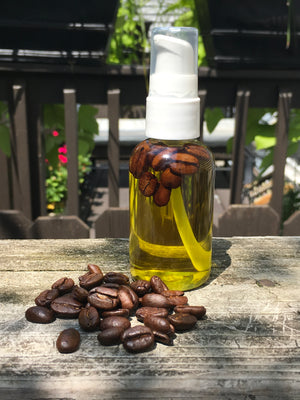 Coffee Face Serum
Sale price Price $20.00 Regular price $22.00
Coffee Face Serum
Now our Best Selling Coffee Face Slushie has a Best Friend!
Coffee Face Serum Infused with the finest organic coffe and oils kicks the benefits of Coffee Face Slushie up 10 times greater. The two are the perfect pair. If you and your face loves Coffee Face then this Serum is an absolute staple to your facial car regimen. 
After using Coffee Face Slushie blot your face semi dry
Apply one pump of the Serum to two fingertips of the palm of your hands and gently massage into damp skin with upward stokes. 
Glow Be Great!