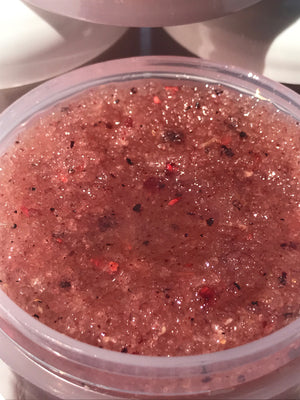 FRUITY FACE
Sale price Price $20.00 Regular price $20.00
Pink Pearl Naturals' Fruity Face Slushie is packed with organic Blueberries, Strawberries, Pineapples and Raspberries. This Amazing Fruity Face Treatment will have your face feeling and looking brand new. With a luminous glow. Used 1-2 times per week the natural fruit enzymes will work on your skin to help repair dark spots and dull dry skin.  
Directions: Use Fruity Face 1-2 per week at bedtime, on a cleansed face. Remove a nickel sized amount of product and begin gently Slushing / Exfoliating your face in a circular motion for about 1 minute. 
Rinse with tepid water and gently blot face to dry. Do not rub face, Blot. 
Follow up with either Rose Water or one of our Toners and then our Facial Serum.