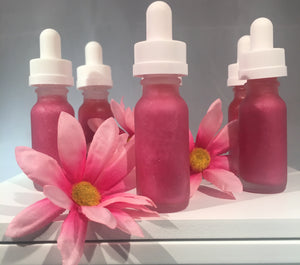 PEARL DROPS
Sale price Price $12.00 Regular price $15.00
Your skin deserves to shine to! Pink Pearl Naturals 
Pearl Drops give our Pearls a beautiful goddess glow. Pearl Drops do not have glitter in them for the more over the top look. The Pearl Drops offer a natural sun kissed gem hue. Each shade compliments all skin tones well. 
Our Signature Pink Pearl gives an absolutely gorgeous, natural, iridescent effect that works with your skin tone. It is akin to the Mother of Pearl but, on your skin.
Pearl Drops are great all over or use to accentuate areas like the female décolletage, shoulders. Can be used on face as well.